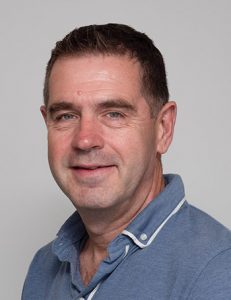 Peter Lewis has recently completed the initial training with First Vehicle Finance and starts the process of launching his vehicle and asset finance business in the coming weeks.
Peter comes from a banking background, having worked for Lloyds bank for the last 10 years but taking redundancy meant Peter decided upon a new career path.
Peter wanted to use some of his existing experience and skill set in business development and project management but also wanted a flexible business model that meant he could work remotely but also with the possibility of bringing his son into the business.  He investigated several business  ideas but decided upon a franchise with First Vehicle Finance.
Peter will be launching the First Vehicle Finance business across the Cardiff area.  Peter will be the first franchisee in Wales and as First Vehicle Finance is a new franchise there are still plenty of available locations across the rest of Wales and the UK.
"Richard and the First Vehicle Finance team know the vehicle finance sector well, so it felt that with my background and contacts a great combination.  The business model has lots of flexibility in being able to work remotely as I do also want to work and travel.  I am planning for my son to be involved in the business as things develop.  I can't wait to get started now I've finished the initial training."
To find out more about joining Peter and being part of the First Vehicle Finance franchise network do get in touch.